An analysis of the initial positions taken up by our PhD graduates, during a ten-year survey period, shows that
42% accepted employment as a Postdoctoral Fellow,

29% accepted employment in industry,

29% accepted employment as an Assistant or Visiting Prof or Instructor.
In addition, the Center for Nuclear Research (CNR) page includes links to all known home pages for PhD Physics alumni from the CNR.
Profiles of FIVE Physics Graduates From Kent
Jack M. Wilson (1972 PhD) Full CV
2003-2011: President, Univ. of Massachusetts (five-campus system)
Previous positions:
Distinguished Prof. & Dean of Faculty, Rensselaer Polytechnic Institute, NY;
Prof., Univ. of Maryland;
Executive Director, American Assoc. of Physics Teachers.
---
Zvi Yaniv (1982 PhD)
President & CEO, SI Diamond Technology, Austin, Texas
Also an artist
Previously:
Founder & CEO, Optical Imaging Systems, Michigan;
Founder, AU Optronics, Taiwan.
---
John Cogar (1989 MS, 1987 BS) Linkedin profile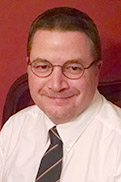 Since 2004: Director of DoD Programs, Corvid Technologies, Mooresville, NC
One of original five founding employees, leading to 2016 Corvid workforce of more than 100 in four locations;
Expertise in the application of high fidelity computational sciences to national defense;
Previously: Weapon Systems Analyst and Group Leader, Naval Surface Warfare Center, VA (1990-2002).
---
Greg Crawford (1991 PhD)
President, Miami Univ., Oxford, OH
Previously:
Vice President and Assoc. Provost, Univ. of Notre Dame
Dean of College of Science, Univ. of Notre Dame
Co-founder of two Biomedical Companies;
Dean of Engineering, Brown Univ.;
Prof. of Engineering & Physics, Brown Univ.;
---
Yiping Shao (1994 PhD) more details
Since 2015: Prof. of Oncology, UT Southwestern Medical Center, Dallas, TX
Previously:
Assoc Prof., Dept of Imaging Physics, Univ. of Texas M.D. Anderson Cancer Center, Houston, TX
Prof. at SUNY Buffalo, NY;
Sr. Engineer, General Electric, NY;
Co-developed the world's first medical imaging system combining Magnetic Resonance Imaging and Positron Emission Tomography